Whether you are a current student, a family member of a student, alumni, or just interested in what Kansas Wesleyan University is all about, we're glad you're here.
At Kansas Wesleyan University, our mission is to promote and integrate academic excellence, spiritual development, personal well-being, and social responsibility. The vision of KWU is to graduate individuals prepared for lifelong learning, success, responsibility, and service by integrating excellence in academics, co-curricular activities, and experiential learning in a faith-based and caring community.
We may be a small school, but we've got a lot of heart in everything we do! Together we bring alive "the Power of And."
There's a reason our student population is so diverse, with more than 50% of our students coming from out of state. Our university and surrounding community are packed full of opportunities to take advantage of, and we can't wait to see how our students represent us in their extraordinary lives – from college and beyond!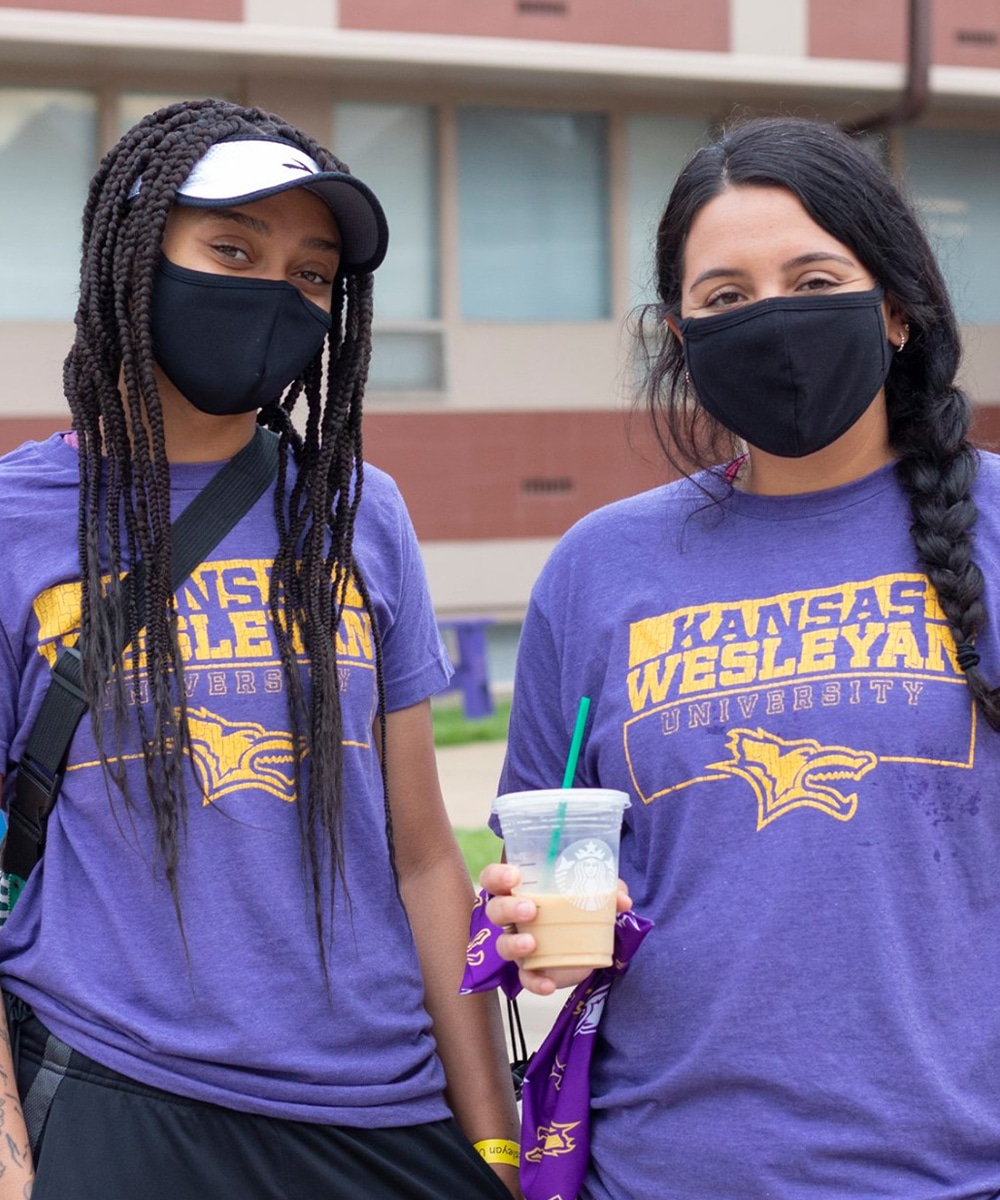 More Than Just A Typical College Experience
KWU is a Community with Endless Possibilities
We love seeing people passionate about KWU! From Salina, Kansas, to Texas, California, and across the world, we love seeing our school represented by employees, athletes, volunteers, and others making an impact in their communities. 
It doesn't matter if you're a KWU online scholar, prospective student, or an excited parent – you're part of the KWU family! And what better way to show off your Coyote pride than some high-quality KWU apparel?